In 1909, after listening to a church sermon about Mother's Day, Sonora Smart Dodd told her pastor that fathers should have a similar holiday honoring them.  The idea was accepted by local clergymen who presented sermons honoring fathers on the first Father's Day on June 19,1910.
On this first Father's Day, Dodd arranged a celebration in Spokane Washington, at the YMCA.  She wanted to honor her father, the civil war veteran William Jackson Smart,  a single parent who raised his six children there.
During the 1920's Dodd stopped promoting the celebration because she was attending school back East.  When she returned to Spokane during the 1930's she once again began promoting the celebration hoping to raise awareness at a national level.  Although she had assistance from manufacturers of tobacco pipes, ties and men's clothing, the American public resisted the holiday.  People viewed it as an attempt for merchants to  replicate the commercial success of Mother's Day.
Over the years, many bills were presented to Congress to establish Father's Day as a national holiday.  Congress resisted, fearing that it would become commercialized.  It wasn't until 1966 that the third Sunday in June was designated as Father's Day in a presidential proclamation issued by Lyndon B. Johnson.  Finally, it was made a permanent national holiday signed into law by President Richard Nixon in 1972.
I have discovered some great Etsy finds that are perfect for celebrating Fathers on their special day of recognition.
From RKGrace a Mossy Oak Camo Flask:
From FattysSoapCo – Blue Moon Beer Soap:
At the CoffeeNook – Fresh Roasted Guatemala Coffee:

From the ScissorMill a Personalized Ammo Box: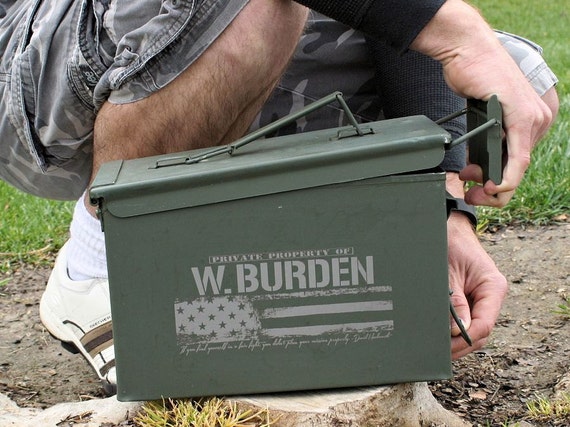 At lazerdesigns a Personalized Grill Set:
At LeatherInceptions a Leather Motorcycle Bag: