As the last cold days of winter begin to fade, thoughts of springtime come to mind. Thoughts of my approaching birthday, Easter and Mother's Day. This is the time of year that I always begin to reflect on being a mother. Oh how fun and wonderful it is being a mom! I look around the house and see many reminders of my four children, beautiful handmade masterpieces that they created over the years. On the shelf above my computer sits the great big brown ceramic mug handcrafted with love by my son so very many years ago. Decorating the wall in my office is the colorful cross-stitch sampler that my oldest daughter made back in home economics class.
I look and smile at the gray ceramic urn in the family room. The one with the black handles that are casts of my middle daughter's hands. Our youngest has grown so fast. Seems just like yesterday that she gave me the little stepping stone complete with her tiny little handprint and picture. Reminds me of one of my favorite poems.
Children are a gift from God. Just like the first fresh blooms of the spring season, they grow up all too fast and go out into the world to blaze their own path. I believe that a handmade item is truly a gift that comes from the heart. I know that wherever the road of life may take my children, that I am just a handmade mom that is surrounded by lots of love.
Some very unique and lovely gift ideas that celebrate the love of mother and child can be found on Etsy. Here are some of my favorites.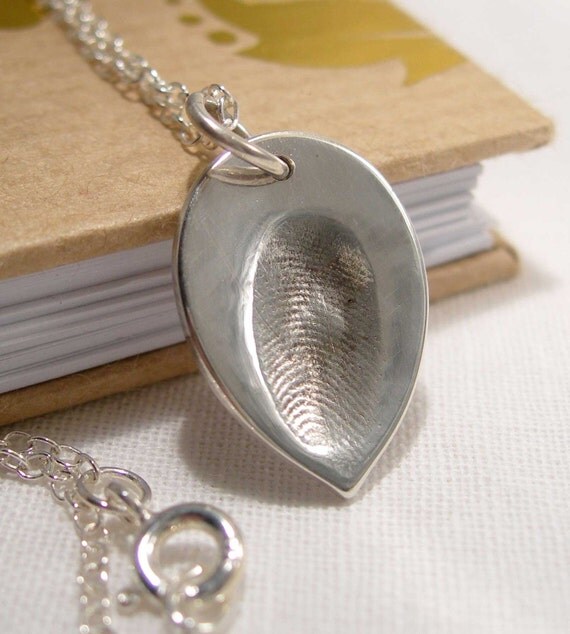 Preserve your child's fingerprint with this beautiful custom fingerprint necklace from Lukelys.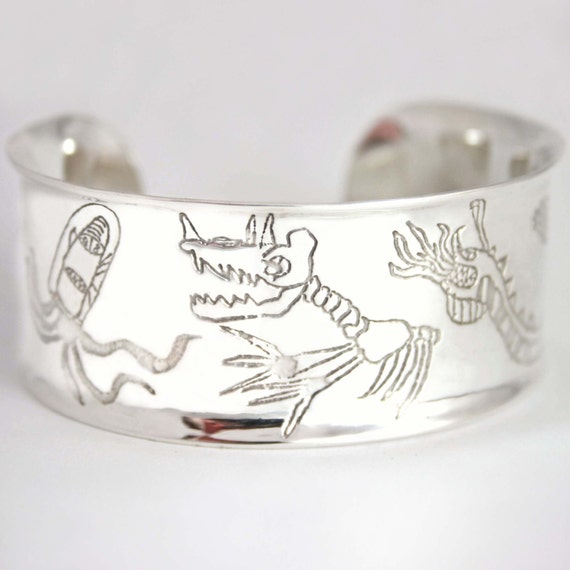 Remember mom with a personalized silver cuff bracelet, featuring her child's artwork, from Tina Roeder.